BIATHLON
INTRODUCTION AND MOTIVATION
The initially proposed tasks were:
• Validation of the system to measure the stability of the rifle during shooting.
(task T4A)
• Relate shot stability with effort control parameters (task T4B).
DEVELOPED PROTOTYPE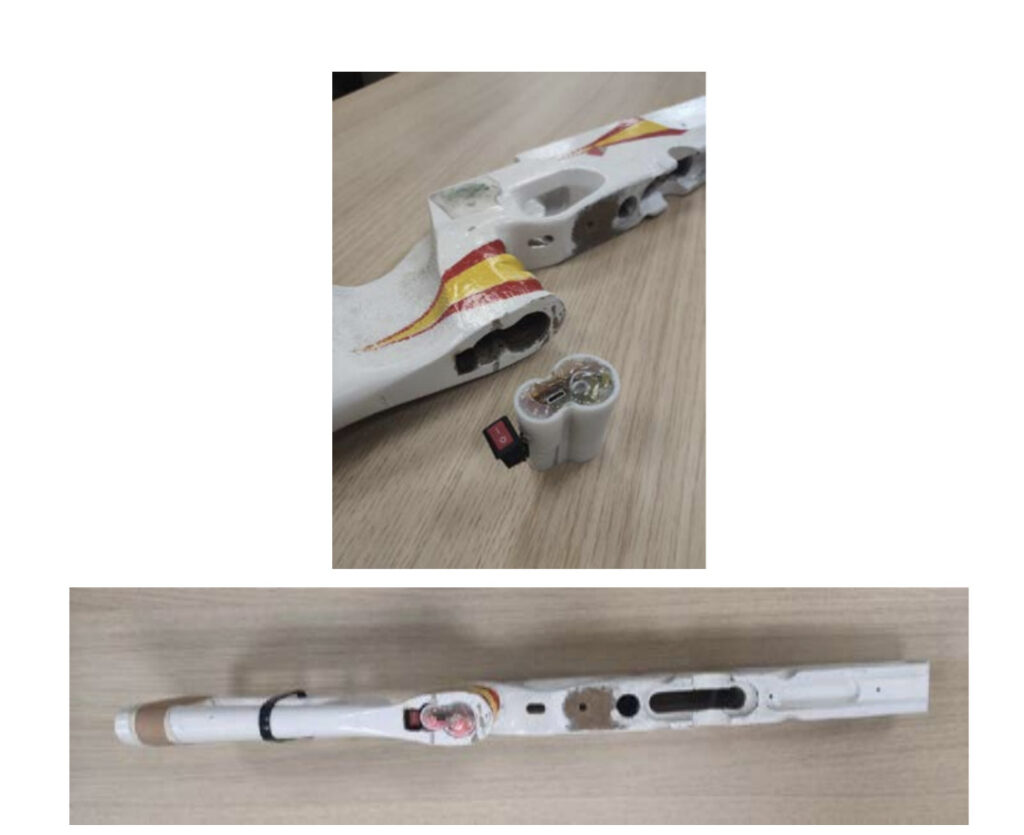 RESULTS AND CONCLUSIONS
Because the IMU was attached externally to the carbine and could
bothering the athlete at the time of manipulation, it has been preferred to postpone these tasks until a sensorized carbine was available. For this, it was necessary to carry out a 3D design for the housing of the electronics and readapt the electronics so that it would be embedded inside the housing made in the wood as shown in the previous one. These Homeworks
additional, caused a delay in the validation tasks. In addition, during the assembly of the
barrel, due to a misunderstanding, the electronics were removed from the wood, which caused a
additional delay of two months. Due to this, it has not been possible to carry out the planned biathlon trials, but they may be carried out in future trials.
PEOPLE AND INSTITUTIONS INVOLVED
Isidoro Ruiz-García1
Ismael Navarro-Marchal2
Juan A. Moreno-Pérez1
P. Lorenzo Uhrich3
Alberto J. Palma1
Pablo J. Gómez-López2
Miguel A. Carvajal1
1 ECsens, Department of Electronics and Computer Technology, Sport and Health University Research Institute (iMUDS-UGR), Research Centre for Information and Communications Technologies (CITIC-UGR), University of Granada, 18071 Granada, Spain.
2 SkiingLab, iMUDS, Department of Physical and sport education, Sport and Health University Research Institute (iMUDS-UGR), University of Granada, 18007 Granada, Spain.
3Kustom Skis S.L., Calle Pérez Ayuso, 9, 28002 Madrid, Spain
This work was partly supported by Consejo Superior de Deportes through projects Sensor for Sport Monitoring and Sensor Sport Lab, "Redes de Investigación en Ciencias del Deporte" years 2021 and 2022, and European Regional Development Funds (ERDF).
Thanks also to Kustom Skis for allowing the prototype ski manufacturing at their facility.